Continuing the series
This is the continuation of the design series I started a few days ago, this time it's a concept for a food delivery app. In times like the ones we are living now, food delivery apps have become a very important option when it comes to satisfy the need to eat something when you don't have much time, mainly because (at least here in Austria) many of the restaurants and chains are closed and only offer food delivery.
Personally I can say that I use this kind of apps very often (maybe more than I should 😅) as I find it very handy, however, I have noticed that the user experience could be much better. In general the applications do their job but since there is not much competition they don't seem to care about offering a better quality product, that's why I decided to elaborate a concept of what I would like to see in this kind of applications.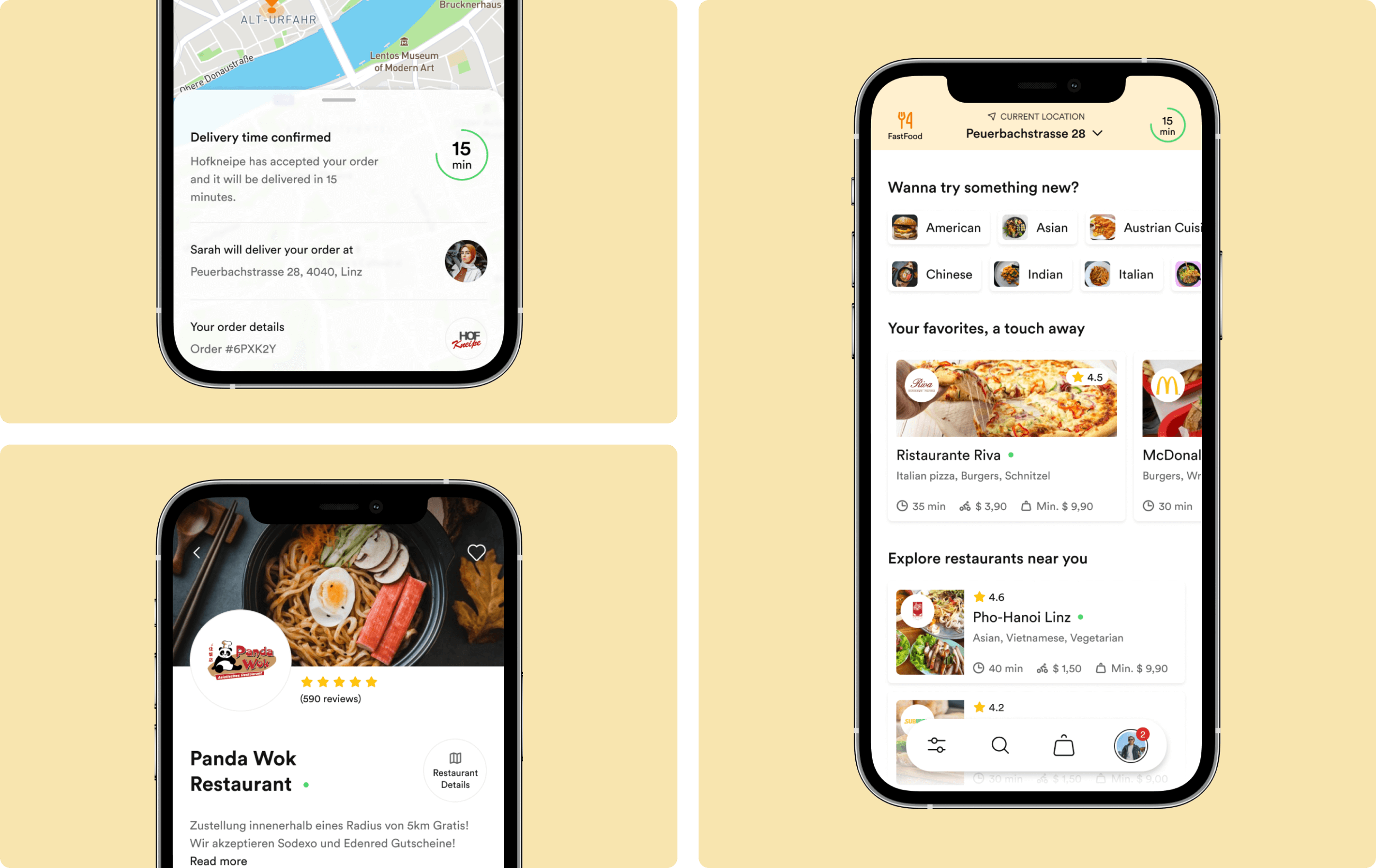 The concept
The idea is that from the moment you open the app, you have a wide variety of options to choose from, from the restaurants that are closest to your location, to the restaurants where you order food most frequently, to suggestions that suit your tastes or that invite you to try something new.
Another important aspect of the design is that the user can have easy and direct access to relevant options such as filters, search, product basket and notifications while preparing to place an order. Once the order is on its way, the user can check at any time and in real time the status of the order, the delivery driver's route and more relevant information such as waiting time, delivery driver information and order details, all this from a clear and easy to use interface.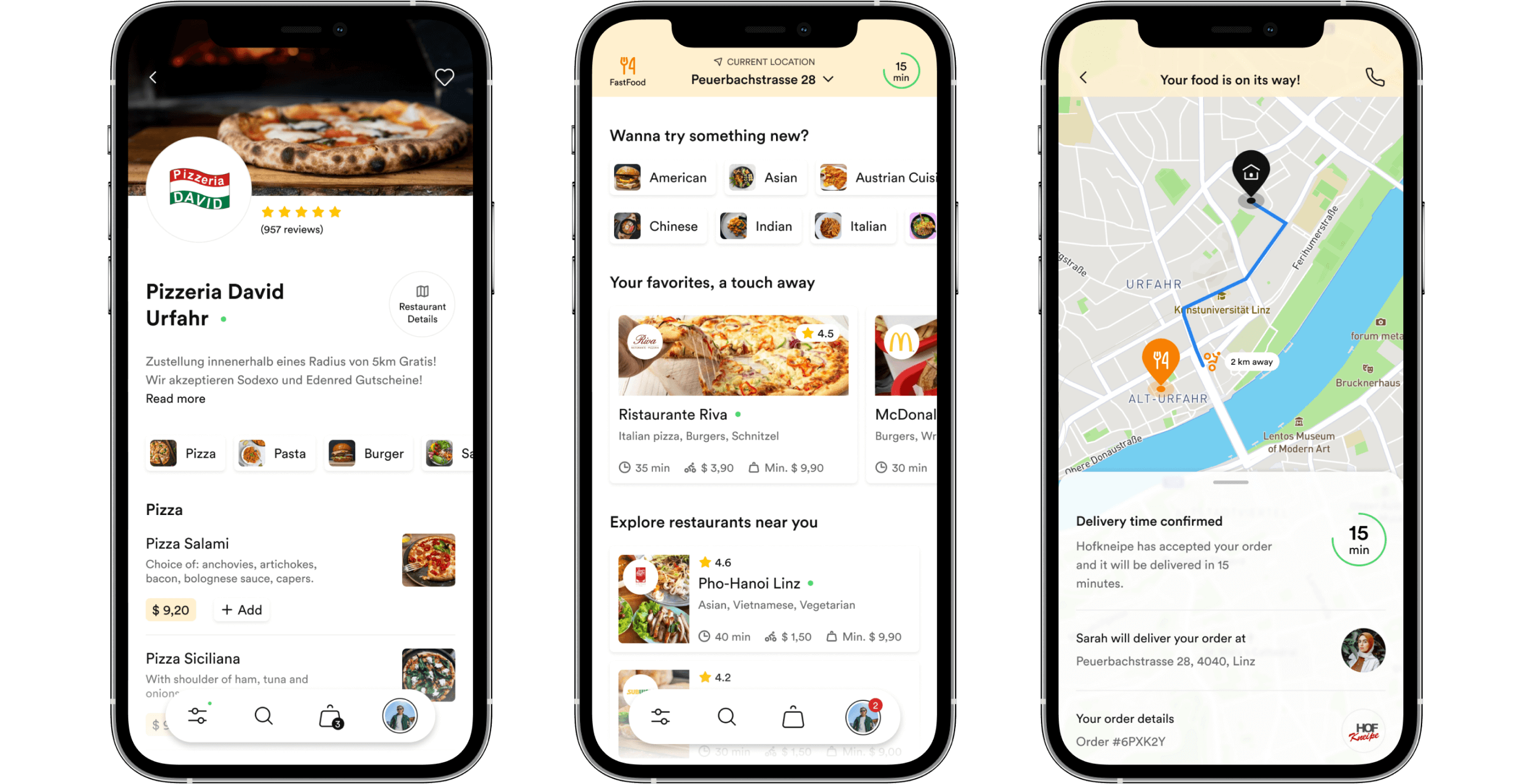 Final thoughts
From my point of view I think the best application of this kind that I have used has been Uber Eats, unfortunately this application is not available here in Austria so the second best option is Lieferando, which to tell the truth complies but certainly leaves much to be desired. I would like that someday their app would implement some of the ideas I propose in my design as I am sure it would improve the experience of their users and increase even more the number of orders.
That's a wrap!
I hope someday I can have the opportunity to work on a music app, I think it would be a very interesting and fun project! Thank you very much for reading this far, if you want to share your opinion with me or just say hello please feel free to drop me a mail, I'll be happy to hear from you 😄.