¿Why Galerie?
The Ghost theme marketplace has a wide variety of templates, all of them focused on different types of content and different types of customers. However I realized that there was practically no theme that focused 100% on images, there was a need for a theme that would be useful for marketing companies or for photographers or simply for publications whose main content were images or photographs.
The idea of creating a theme whose main content would be images seemed very interesting to me so I decided to go ahead with it. I also thought that it would be an important challenge since both the design and the code must be prepared to adapt appropriately to the wide variety of situations offered by a content management system like Ghost.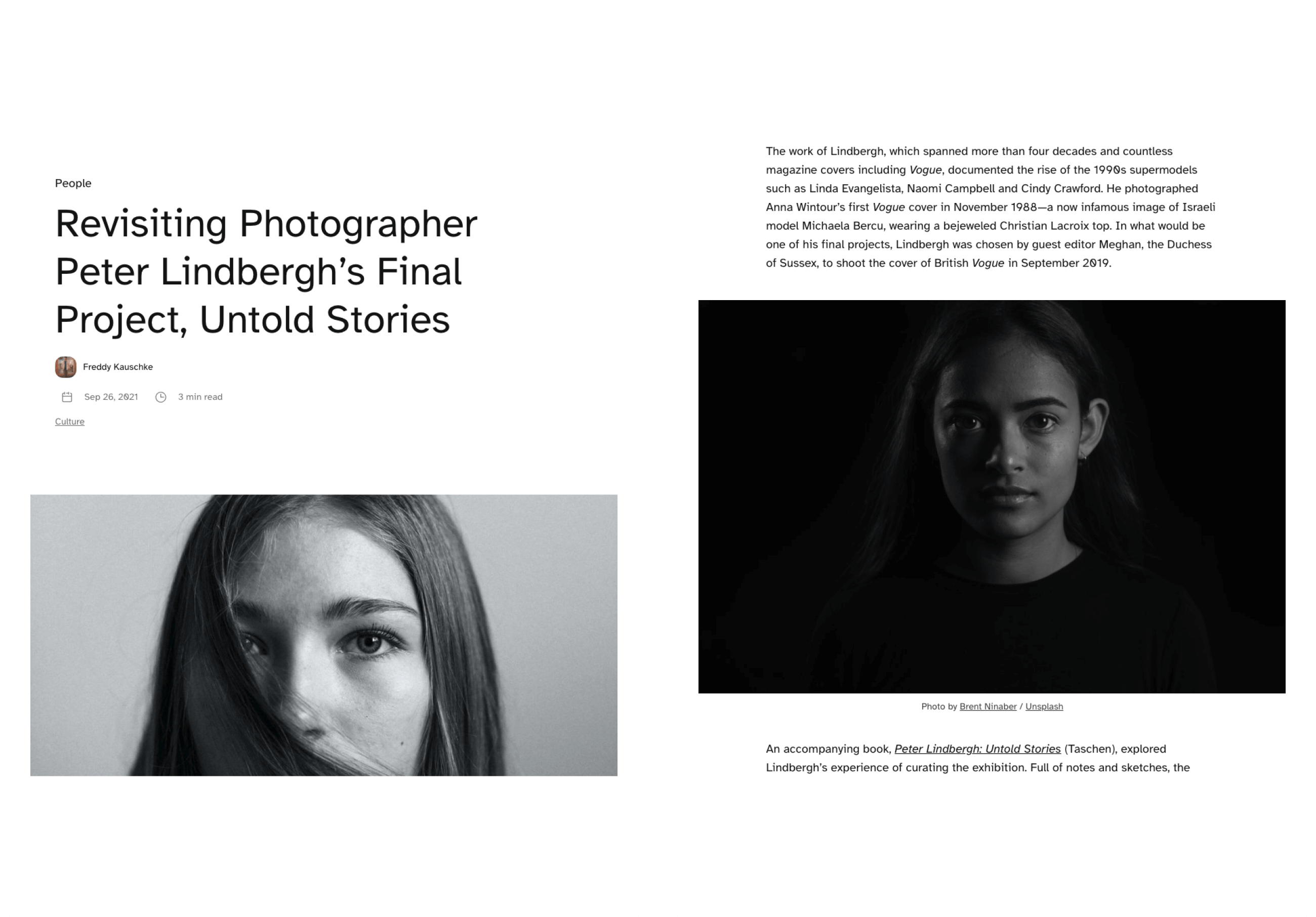 Design principles
To give emphasis to the images of the articles on the home page I decided to create a layout made up of tiles of different sizes resulting in a mosaic which adapts according to the width of the screen. On the article pages, images can be displayed in various types of layouts and complete galleries can also be viewed in full screen.
Typography is a crucial element of this theme, that's why I decided to use Atkinson Hyperlegible which is a typeface that focuses on letterform distinction to increase character recognition, ultimately improving readability.
On almost every page Galerie makes intensive use of white space so that the content can breathe, and also uses a well-defined color palette to give it a touch of elegance and personality.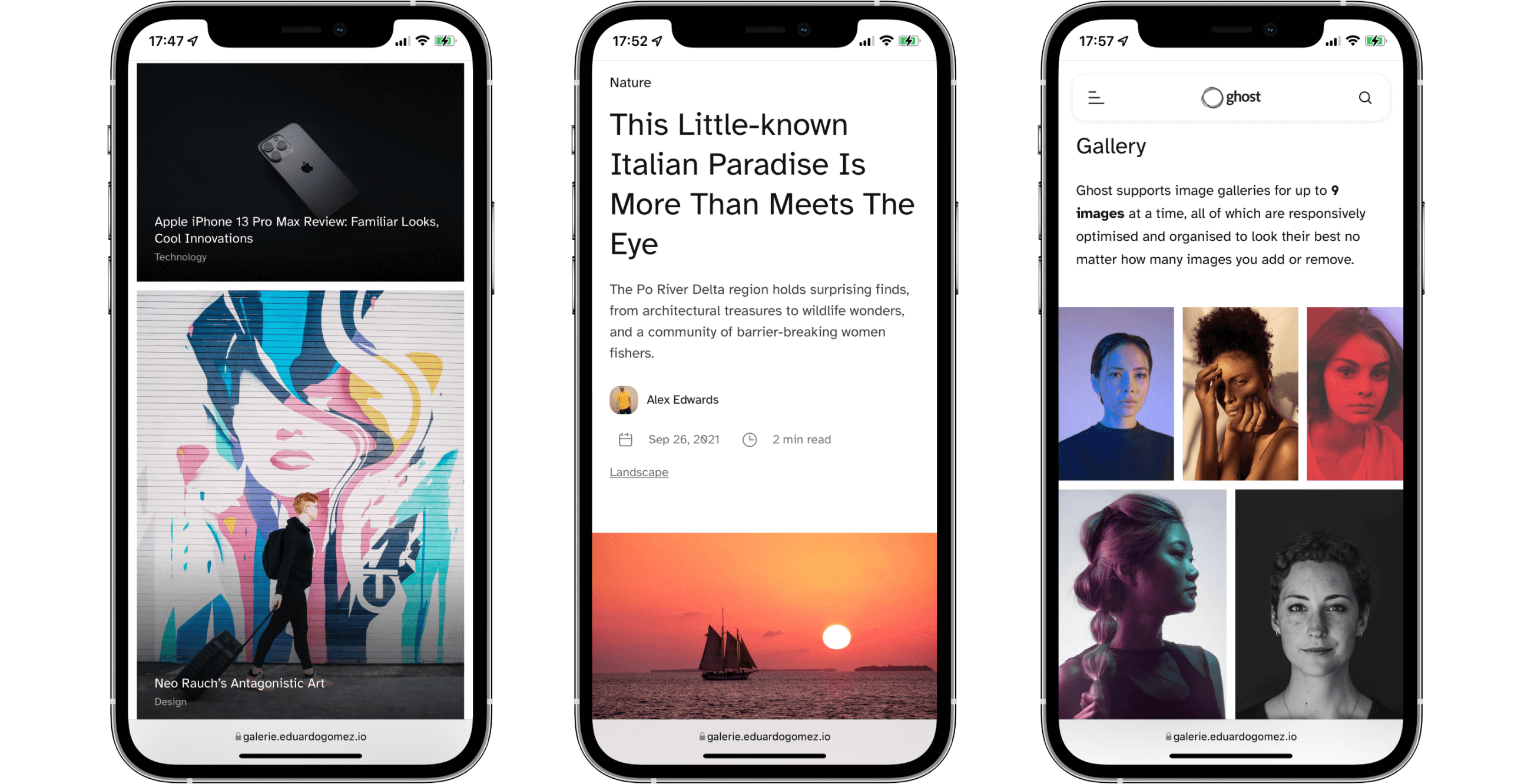 Responsive design
Galerie's responsive design allows it to adapt correctly to any device, no matter the size or aspect ratio, the content and images are always displayed correctly.
Other very important aspects that were taken into account at the time of design and implementation are accessibility and usability. The theme uses contrasting colors allowing for easy reading, it also makes correct use of semantic elements and the necessary attributes so that people can consume the content and navigate easily, even with a keyboard.
Galerie responds and takes into account the user's preferences, and also has many optimizations for the site that uses it to load quickly and for optimal performance.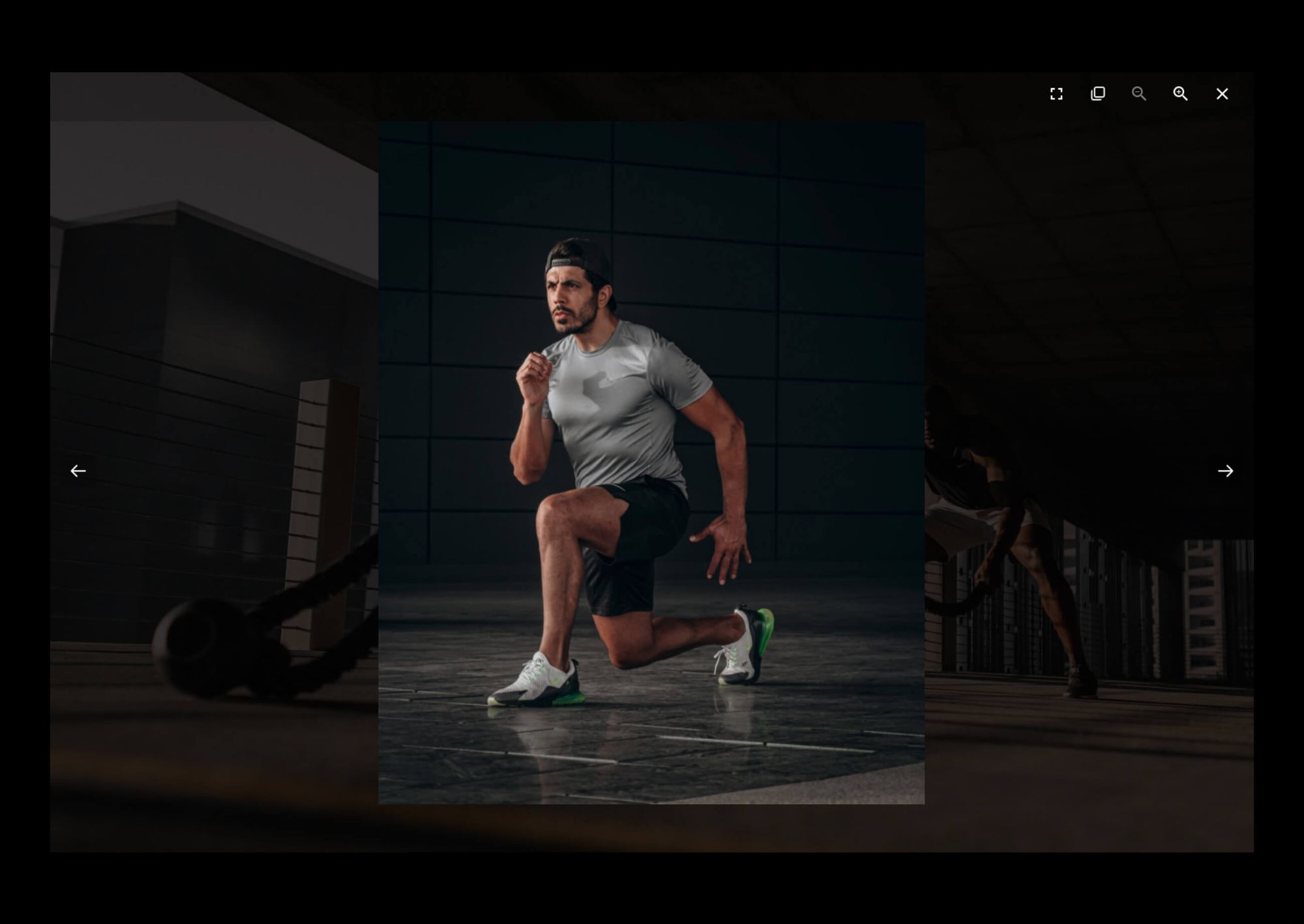 Launching and learnings
Galerie is now available in the Ghost theme marketplace and has been well received, so far I have received valuable feedback from my customers which has helped me to implement some improvements and solve some issues. Personally I think that users are the ones that really make a product better because they find problems that we could easily overlook and also because they constantly contribute fresh ideas.
Position
Designer
Developer
Work
Web Design
Frontend Development
Organization
Side Project